CasinoGrounds
CasinoGrounds is undeniably the unrivaled leader in online casino-streaming websites and communities. With a continuously growing and vibrant community of tens of thousands of highly active users, it has firmly established itself as the ultimate site of knowledge and expertise for gamblers of all walks of life.
CasinoGrounds is especially proud to have one of the most dynamic and thriving gambling forums where users can freely exchange valuable ideas, tips, strategies and information to improve their gambling experience.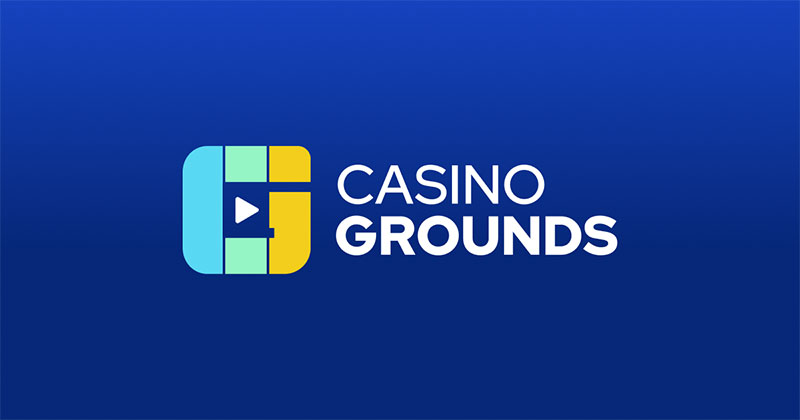 It serves as an invaluable resource for people looking to enhance their gaming skills and keep up to date with the latest trends and developments in the world of online gambling. While the ownership of CasinoGrounds remains unknown, given its immense popularity and influence, it is reasonable to assume that it has the backing of a team of industry experts and the vision of entrepreneurs. In terms of revenue figures, while specific details are not publicly available, there is no doubt that he generates significant revenue through a variety of sources including advertising partnerships, affiliate programs, and possibly even sponsored content collaborations.
| Web site | casinogrounds.com. |
| --- | --- |
| Revenue | $1 million |
| Employees | 31 |
| Founded | 2016 |
| Technology | JavaScript, HTML, PHP |
| Category | Gambling establishments and casinos, Gambling and gambling, Entertainment, Travel and tourism, Hotel business |
Owners of CasinoGrounds
CasinoGrounds was founded in 2016 by Kim Hultman (LetsGiveItASpin), Nick Preston (NickSlots) and Iztok Bratun (Skylined87) with the goal of creating a platform for gambling enthusiasts to socialize and share their experiences. What started as a humble forum has quickly grown into a leading player in the casino-streaming industry.
At the end of 2017, a significant event took place - LeoVegas, a well-known online casino operator, acquired a controlling stake in GameGrounds United AB, the parent company of CasinoGrounds. The transaction amounted to an impressive sum of around €3,000,000, further strengthening CasinoGrounds's position in the market.
Naturally, some members of the CasinoGrounds community had concerns about the impact of the acquisition on the platform. There were fears that the website would become a mere advertising tool, undermining the integrity and user-centeredness that defined CasinoGrounds. However, it is reassuring to note that these fears proved unfounded. CasinoGrounds continues to adhere to the interests of its users and maintain its commitment to providing a space for genuine communication and discussion.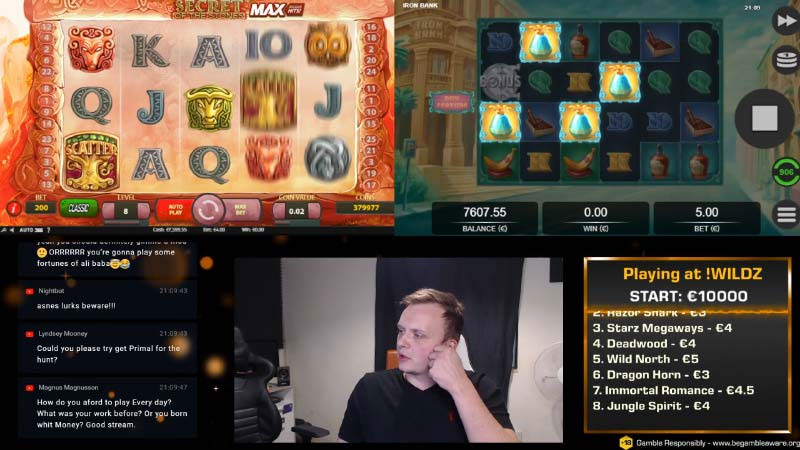 Despite the acquisition, CasinoGrounds remains a vibrant and thriving community dedicated to meeting the needs of its members and creating a supportive environment for gambling enthusiasts. The success and continued popularity of the platform is a testament to the dedication and vision of its founders, as well as the loyalty and active participation of its users.
Members CasinoGrounds
The CasinoGrounds site boasts an extensive list of over twenty highly skilled and exciting casino streamers from all over the world. In addition to well-known figures of the platform such as NickSlots, Slotspinner, LetsGiveItASpinand Jamjarboy and Daskelele, there is a diverse group of other streamers who may not have achieved the same level of success, but are always creating engaging and top-notch content. As a result, no matter when you visit CasinoGrounds, you're guaranteed to discover plenty of exciting streamers that will keep you engrossed for hours.
Conclusion
CasinoGrounds has established itself as a leading player in the ever-changing online gambling industry. With a strong focus on adapting to change, CasinoGrounds continues to thrive by keeping its dedication to the community at the forefront. The platform prides itself on its knowledgeable streamers who provide valuable insights and engaging content for users. Moreover, CasinoGrounds strives to ensure user satisfaction by offering a well-rounded and immersive gaming experience. It goes beyond just entertainment and resources, but aims to enhance the gaming journey for its users, making it the preferred choice for casino enthusiasts. In keeping with its commitment to keep the community active, CasinoGrounds publishes two exciting videos every week showcasing the biggest wins of the week, adding even more excitement and anticipation for its users.
FAQ
How do I become a member of CasinoGrounds?
To become a member of CasinoGrounds, simply visit their website and register for free. Once registered, you will be able to access the forum, streams, discussions and other features offered by the platform.
What types of content does the CasinoGrounds provide?
CasinoGrounds offers a wide range of content for its users. This includes casino streams, game reviews, strategies, prize draws, discussions and much more. You will always find interesting content to enhance your gaming experience and keep up to date with the latest news and trends in the online casino world.
Can I become a streamer on a CasinoGrounds?
If you have a passion for gambling and want to share your experience with others, you can apply to become a streamer on CasinoGrounds. However, keep in mind that CasinoGrounds selects streamers who demonstrate high quality content and provide value to the community.