Casino streamer DocJazy
Hailing from the heart of France, DocJazy, or Jason, has carved out a niche for himself with his engaging live casino game broadcasts, as well as his authenticity and charisma.
How did a young French guy become a casino-streaming sensation, gathering subscribers from all corners of the globe? Find out what makes this Twitch maestro so appealing.
| | |
| --- | --- |
| Real name | Jason |
| Age | 26 years old |
| Paul | male |
| Language | French |
| It's in | France |
| Favorite games | Slots (Fruit Party, Mystery Museum, Book of Shadows), Poker |
| Biggest win | $29,250 |
DocJazy's biography - age, family
Jason started his own journey early, leaving home at the age of 14. Not knowing where to put himself, under the influence of a close friend, he decided to enroll in an agricultural boarding school, dreaming of a career as a jockey. Four years later, Jason earned a certificate that would have allowed him to carve out a niche in equestrian sports. However, he chose a different path, stating that he was "tired" of that field. Seeking change, Jason sought out a variety of experiences, discovering his love for transitions, "I was always drawn to a change of scenery and new endeavors."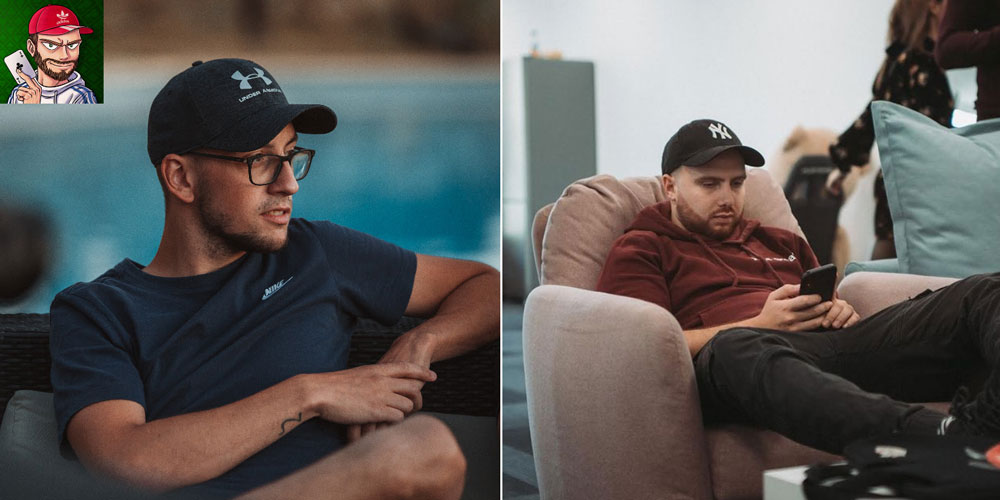 In 2015, after trying his hand at a variety of jobs from roadside assistance to manufacturing, Jason stumbled upon the game Clash Royale. Being a former Clash of Clans fan, he had no idea what a steep turn his life would take thanks to the game. "I quickly became successful and became one of the top five French-speaking players. One of my friends suggested an idea: to create a YouTube channel dedicated to Clash Royale. He thought it might resonate with the gaming community."
Jason, born in Calais, France, is known by his nickname DocJazy and has already made a name for himself in the online streaming arena. At 25 years old, he has already surpassed many in his age group in terms of achievements. DocJazy initially dabbled in video games and streamed games such as Clash Royale, Fortnite and Farming Simulator. However, he soon got into streaming online casinos. Today, with an impressive audience of over 1.5 million users on YouTube, he is at the forefront of the French-speaking digital gaming landscape.
What casinos stream DocJazy - Favorite casinos
Jason, an avid gambling fan, has been traveling to various online casinos for years. Along with his friend Seinhor9, they realized that their YouTube fame could be used in the casino world. They explored partnership opportunities and what the casino could offer them, allowing them to turn their passion for gambling into a profitable venture.
Lucky Block Casino is a digital gaming platform that allows you to play top-notch games using over a dozen different cryptocurrencies. Backed by major software providers, you'll be spoiled for choice with gaming options available through both desktop and mobile browsers.
Betway is a digital casino and sports betting platform that presents an extensive collection of gaming options, from slot machines to live table games. The platform has a modern design and is known for its attractive introductory offers and constant promotions.
Focused primarily on mobile users, LeoVegas boasts a wide selection of games ranging from slot machines to classic card games. Having earned many accolades for its mobile-focused gaming experience, this platform is known for its numerous rewards and special offers.
While broadcasting from this casino may not be his main focus at the moment, it is clear that Jason is constantly looking for new ways to offer his viewers the most optimal gaming experience.
Favorite casino games
The streamer's journey into the world of casinos started when his friend Seinhor9 introduced him to online gambling. Since then, he has tried various games on different platforms. Although he was into poker, his impatience led him to the dynamic universe of online casinos, where his favorite games were slots, especially Fruit Party, Mystery Museum, and Book of Shadows. However, DocJazy continues to stream poker as well.
Where does DocJazy broadcast his casino games?
Twitch is undoubtedly the main platform where the streamer shows himself most vividly, streaming a wide variety of content ranging from exciting video games to exciting sessions at various online casinos. On YouTube, his Doc9Bonus channel is a central repository of the very best moments of his casino streaming. It captures both his significant wins and his most intense moments, perfectly reflecting the dynamism and zest he brings to every session.
When does DocJazy broadcast his casino games?
We do not have any real-time streaming times for DocJazy. However, like many other streamers, he usually keeps a constant schedule, and informs his subscribers about it via social networks.
Various elements, including his personal appointments, the hours of operation of the casinos he represents, and other responsibilities, can affect a streamer's schedule. However, he generally goes live several times a week, often for several hours per session.
DocJazy is an honest streamer?
DocJazy has gained a reputation for transparency in the world of online streaming. He not only shows his winnings, but also candidly shares his losses. Such openness and honesty strengthens his credibility and attracts a wide audience to him.
What is DocJazy's net income?
As of September 2023, DocJazy's YouTube channel has a net income of $1,179,109.
DocJazy on social media
Building on that success, Jason has expanded its digital presence to cater to a wider audience with a variety of content.
Twitter from Doc Jazy: https://twitter.com/DocJazy
Twitch by Doc Jazy: https://www.twitch.tv/docjazy
Instagram by Doc Jazy: https://www.instagram.com/doc_jazy/?hl=fr
Youtube by Doc Jazy: https://www.youtube.com/channel/UC6QyAgxMBZ1CLk3qrJGNrAA
Youtube (slots) by Doc Jazy: https://www.youtube.com/c/DocSlots/videos
DocJazy on YouTube
Streamer manages three separate YouTube channels, each with its own twist:
Doc Jazy Central: The main channel that hosts a variety of unique content including VLOGs. Passionate about cars and adrenaline sports, he shares these exciting journeys with an audience of over 1.5 million people. The channel also features real-life videos with the Croûton team, featuring some of their most memorable vacation trips.
Doc Jazy Reloaded: Although this ancillary channel is new, it has already attracted more than 100,000 fans. Dedicated mainly to gaming, it offers fans exciting moments from Doc Jazy's gaming streams that capture the essence of his digital adventures.
Doc9 Highlights: This channel, co-created with Seinhor9, delves into the exciting world of online gambling. Subscribers can relive the highlights, including the most significant wins the duo has had in casinos. The channel currently has a subscriber base of 117,000.
Doc Jazy at Twitch
Every day Doc Jazy hosts streaming sessions where he broadcasts either content on various video games (currently Farming Simulator) or sessions on various online casinos. The latter attracts a large number of viewers who are always eager to see if there are any big wins or withdrawals at the end of the session.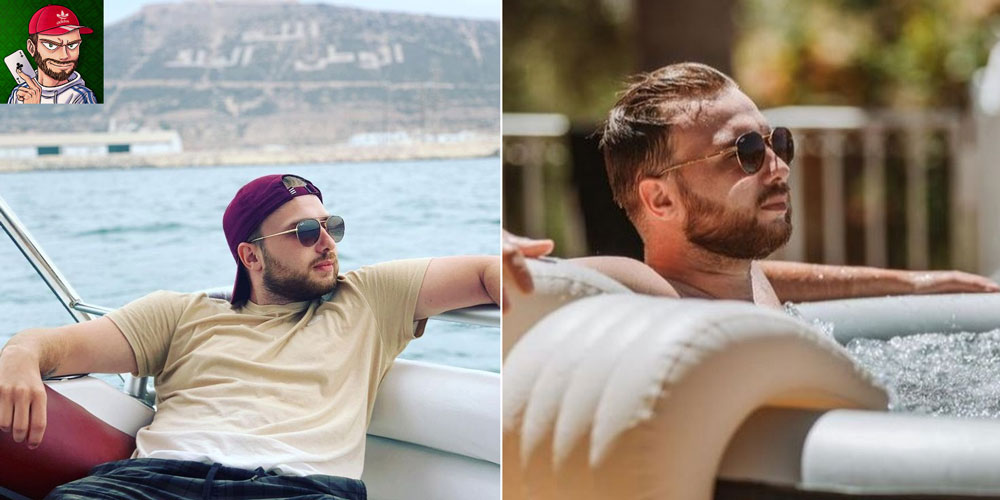 The success of Doc Jazy can be judged by the indicators of his channel on Twitch. Having started from scratch, the streamer has more than 280 thousand subscribers, the average audience is from 1 thousand to 1.5 thousand people, and the peak figures exceed 2.5 thousand viewers. These staggering numbers are the result of over 1500 hours spent on Twitch!
DocJazy at Twitter
DocJazy's active engagement with his audience extends to Twitter where he shares news, impressions and more.
Conclusion
DocJazy's ascent in the digital streaming industry demonstrates his dedication, integrity and unwavering commitment to his followers. By moving from video games to virtual casinos, he has taken a unique position to guarantee sincere and engaging content. His story serves as motivation for many, both in the online gambling industry and beyond.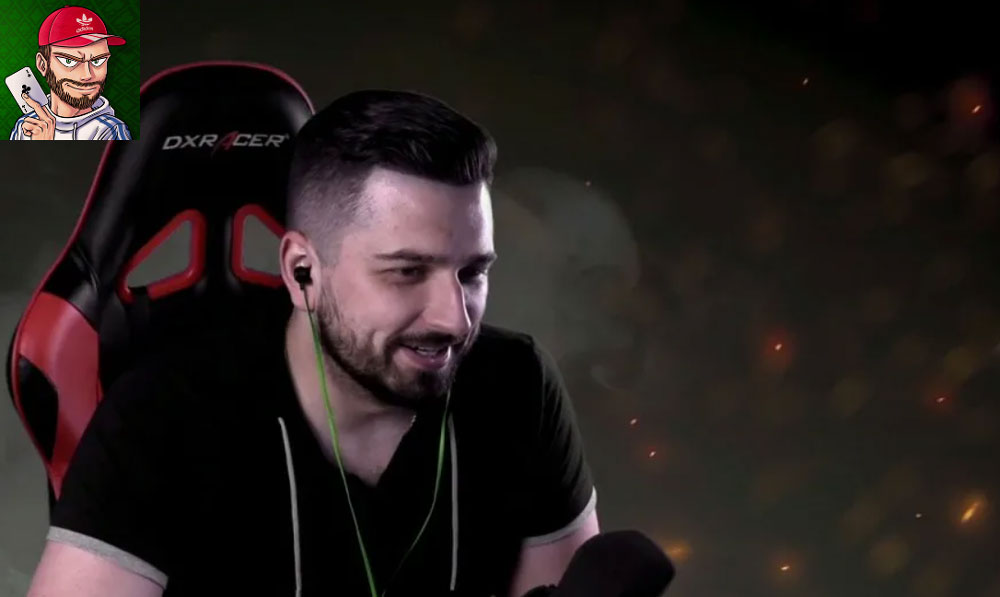 FAQ
Who's DocJazy?
DocJazy, also known as Jason, is a well-known online streamer from the French region of Calais. He started his journey with video games, but then moved into the realm of online casino streaming.
How did DocJazy come to streaming?
He initially became known for playing Clash Royale, becoming one of the top five French-speaking players. His friend then suggested he create a YouTube channel dedicated to the game, which eventually evolved into streaming casino games.
What are some of DocJazy's favorite casinos?
DocJazy's favorite online casinos include Lucky Block, Betway, LeoVegas and Stake.
What are DocJazy's favorite casino games?
Although the streamer is into poker, he particularly enjoys slot machines such as Fruit Party, Mystery Museum, and Book of Shadows. He also continues to play poker.
Where can I watch DocJazy's streamings?
Twitch is the main platform for DocJazy's broadcasts. He also has a Doc9Bonus YouTube channel that features the best moments of his casino streams.