MOe_tv Casino Streamer
MOe_tv is a social media channel owned by Mohamad Assad, also known as mOE. He is a former professional Counter-Strike (CS) Global Offensive and Source player with Palestinian-American roots. With his passionate and sometimes intense streaming style, he quickly gained popularity by streaming video games and casino games.
Biography MOe_tv
Mohamad was born on September 7, 1986, in a city in the United States. m0E is married and has two children, a daughter and a son. He also has a younger brother named Liet and a sister. There is not much information on the Internet about his childhood, but it is known that he started his professional career in cybersport in 2002. In 2012 he became one of the pioneers of gaming streaming when he started streaming his gameplay on the Justin.tv platform. He later moved to Twitch, where he has accumulated about 869,000 subscribers since 2012. He also has 576,000 subscribers on his YouTube channel, where he posts new videos.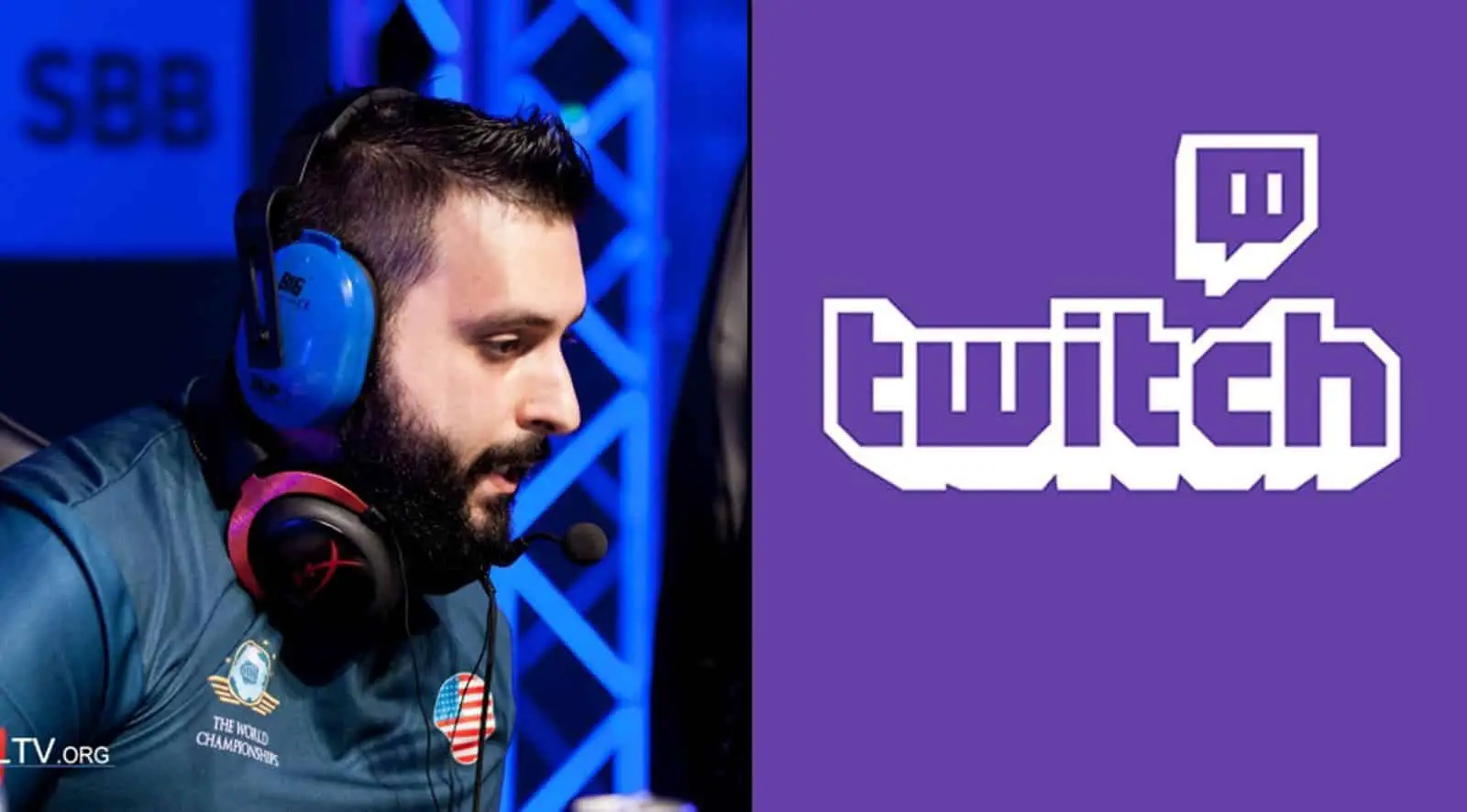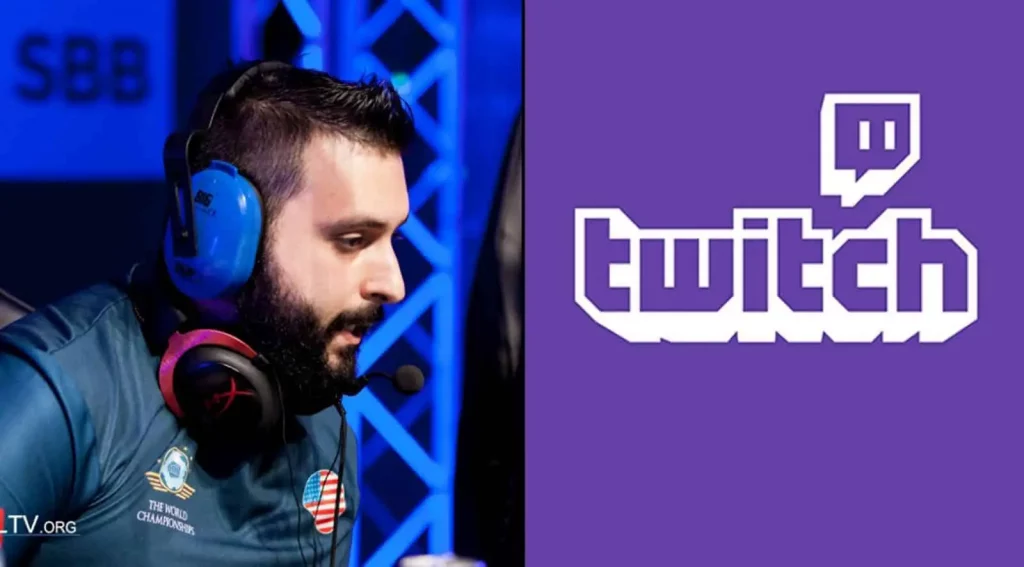 Which casinos broadcast MOe_tv
Over the years, M0e_tv has broadcast various online casinos, including sites such as BetOnline, CSGOEmpire and Rollbit. He is known for his high-stakes gambling...
It is worth noting, however, that m0e_tv has faced criticism in the past for its involvement in gambling and promotion of certain gambling sites. While some viewers enjoy watching his casino broadcasts, others have expressed concern about the potential risks and negative consequences of online gambling.
BetOnline
BetOnline is a popular gambling site that offers a wide variety of games, including casino games, sports betting and poker. They are known for their user-friendly interface and fast payouts, as well as generous bonuses and promotions. BetOnline is licensed and regulated by the Panama Gambling Control Board, ensuring a fair and safe gaming experience for users.
Stake
Stake is an online casino that was launched in 2017 and has quickly gained popularity among gambling enthusiasts. They offer a wide range of games, including slots, table games, and live dealer games, from many different software providers.
One thing that distinguishes Stake from other online casinos is the use of cryptocurrencies. They accept many different cryptocurrencies such as Bitcoin, Ethereum and Litecoin as well as traditional fiat currencies. This can be attractive to players who prefer to use cryptocurrencies for their online transactions.
Rollbit
Rollbit is another online casino offering a variety of games including slots, table games and live dealer games. They are known for their fast and easy-to-use platform, as well as their unique "Mystery Box" game, which allows players to win valuable prizes. Rollbit is licensed and regulated by the government of Curacao and offers various payment options for players from all over the world.
M0e_tv: Favorite casino games
M0e_tv is known for its involvement in high-stakes gambling, and it has broadcast many different casino games over the years.
Although I cannot say with certainty what his favorite casino game is, he has played and broadcast several popular games such as blackjack, roulette, and various types of poker. He has also broadcast games that are unique to certain online casinos, such as CSGOEmpire coin flip games and roulette.
It is worth noting that in m0e_tv's streams, he often takes significant risks and makes big bets, so the games he plays tend to offer big payouts. However, he also emphasizes the importance of responsible gambling and encourages his viewers to set limits and play only games they can afford to lose.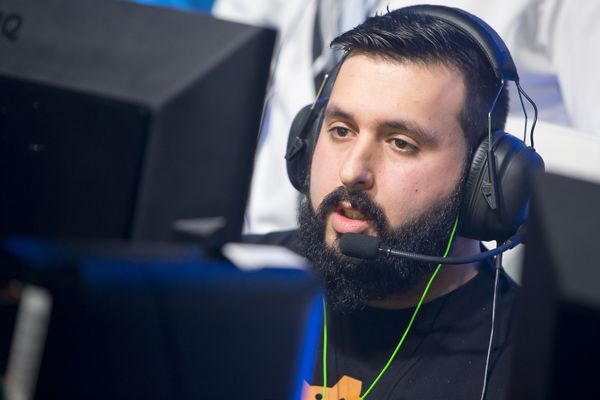 What platforms does M0e_tv stream casinos on?
m0e_tv mainly broadcasts live on the popular Twitch platform. He has a large number of subscribers on the site and is known for his entertaining and interesting broadcastsThe main features of the game are the high stakes gambling and the gameplay of popular video games.
When MOe_tv streams a casino?
M0e_tv's broadcast schedule may vary depending on its availability and other commitments. However, it generally airs several times a week for a few hours at a time.
If you want to catch one of his streams, you should follow him on Twitch or Twitter, as he often posts updates about his upcoming streams. You can also turn on notifications to be informed about his live broadcasts.
It's worth noting that m0e_tv's streams are quite popular, and he often has a large number of viewers joining him. So if you hope to chat with him or get answers to your questions, it might be useful to tune in beforehand and be ready to participate in the chat.
Is M0e_tv a fake streamer?
Like many other streamers who play on Stake, m0E has a sponsorship deal with the site. It is quite possible that he only plays for the amount he gets from the deal, or even less than that amount. Although he is considered to be playing with real money, which he can do whatever he wants with, he is responsible for any losses you see on the screen, and has the right to keep any potential winnings for himself.
He could negotiate a higher percentage of his earnings from the deal and play at lower stakes, but he prefers to take any losses, even if he only plays with the money he earns from the deal. Another type of deal is fill-money, which is the opposite. In this case, the streamer receives a balance in their account on the site that they are not allowed to withdraw. Since it is not their own money, they also have nothing to lose.
What is the income of MOe_tv?
Various sources report that m0e_tv's net worth is estimated to be around $1 million to $3 million. As a popular streamer and content creator on Twitch, m0e_tv has gained a significant audience over the years, which has probably contributed to his income. He is known for his entertaining and interesting streamers, as well as his participation in high stakes gambling. It is worth noting that his net income is difficult to estimate and it can fluctuate over time depending on various factors such as income, expenses, investments and other financial considerations. Therefore, while m0e_tv's net worth may currently be $1 million to $3 million, it is possible that it could change in the future.
M0e_tv on Social Networks
He is most active on Twitch, where he streams his games and interacts with his fans in real time. He also has a YouTube channel where he posts moments from his streams and other game-related content. Additionally, m0e_tv is active on Twitter, where he shares news about his streams and interacts with his subscribers.
MOe_tv to Twitch
M0e_tv's channel at Twitch is one of his most famous social networks, and that is where he has gained a large number of fans over the years. On Twitch m0e_tv broadcasts his game, where he often participates in high-stakes gambling sessions and plays popular casino games. He is known for his energetic and humorous personality, which has helped him connect with his audience and build a loyal fan base.
In addition to game content, m0e_tv also interacts with his fans during his streams by answering their questions and participating in chat. This has helped him build a strong sense of community on his channel, where his fans can come together and enjoy his content.
M0e_tv on YouTube
Mohamad Assad created his YouTube channel on May 29, 2014. Later, in December 2018, he created a second channel called "Moe Slots," which currently has about 15,800 subscribers. However, his main channel is much more popular - it has almost 600,000 subscribers. M0E TV often uses this platform to share some of his highlights on Twitch.
The streamer offers a variety of content for his viewers. From time to time he tastes spicy burgers or gives trading tips. For those interested in cryptocurrencies, particularly bitcoin, Mohamad offers fascinating explanations and step-by-step instructions.
M0e_tv on Instagram
On his Instagram account, it quickly becomes clear that Mohamad wants to show his roughly 12,000 subscribers another side of himself, specifically his passion for CS:GO. Along with showcasing wild gaming scenarios, his account also offers a glimpse into his personal life as a Twitch star. One photo shows Mohamad with his 17-year-old brother Liet, highlighting the height difference between the two.
MOe_tv to Twitter
At the beginning of his Twitter account, Mohamad Assad lists "three very pleasant reasons for living": his family. He often mentions his wife and two children, with his wife's name reportedly being Dalia. Mohamad's willingness to share personal details with his more than 245,000 subscribers on Twitter underscores his openness and transparency. Along with in-game content, he often posts personal updates on social media, showing a more personal side of his life.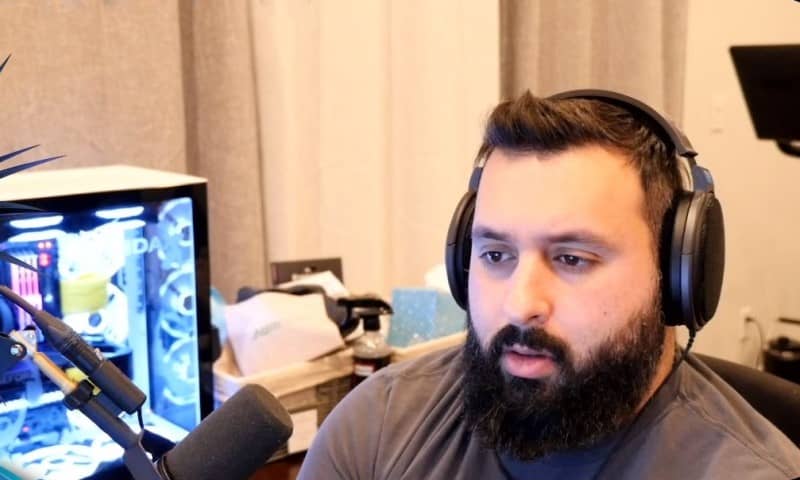 M0e_tv at Discord
M0e_tv also has a Discord server, which is a popular platform for his fans to communicate and interact. On its Discord server, m0e_tv fans can chat with each other about game-related topics, share memes and other content, and get information about its upcoming broadcasts and events. They can also participate in events and challenges organized by m0e_tv in which they can win prizes or other awards.
M0e_tv on TikTok
As far as we know, m0e_tv does not have an active account on TikTok. Although he is active on other social media platforms such as Twitch, YouTube, and Twitter, he has not yet switched to TikTok.
Conclusion
M0e_tv is a popular streamer and content creator on channel Twitch who has gained a lot of popularity over the years. He is known for his entertaining and interesting streamers, which often showcase high stakes gambling and gameplay of popular video games.
In addition to his presence on Twitch, m0e_tv is active on other social media platforms, including YouTube, Twitter, Instagram and Discord. Through these platforms, he has built a strong and supportive community of fans who appreciate his humor, skill, and dedication to gaming.
Although m0e_tv's involvement in high-stakes gambling has drawn criticism in the past, he has always stressed the importance of responsible gambling and encourages his fans to do the same. He is also known for his commitment to building a strong and supportive community around his content, which has helped him build a loyal fan base and become one of the most popular personalities in the gaming community.
Read also about other streamers:
FAQ
What is m0e_tv's real name?
M0e_tv's real name is Mohamad Assad.
How many subscribers to Twitch does m0e_tv have?
M0e_tv had over 1.2 million subscribers on Twitch.
How old is m0e_tv?
M0e_tv turned 37 years old in 2023.
When is m0e_tv's birthday?
M0e_tv's birthday is September 7.
Where does m0e_tv live?
We do not have up-to-date information about where m0e_tv currently lives. However, as a popular Twitch streamer and content creator, he has fans all over the world.